From November 1 to November 5, 2023, the 3rd East Asia Workshop on Extremal and Structural Graph Theory was held in Okinawa, Japan. It is a workshop to bring active researchers in the field of extremal and structural graph theory, especially in East Asia such as China, Japan, and Korea. Participants have a great chance to discuss recent progress in graph theory, interesting open problems, and finding new potential collaborators. The previous workshops were held in Shanghai (2018) and Jeju (2019). The IBS Discrete Mathematics Group was the main sponsor of the workshop.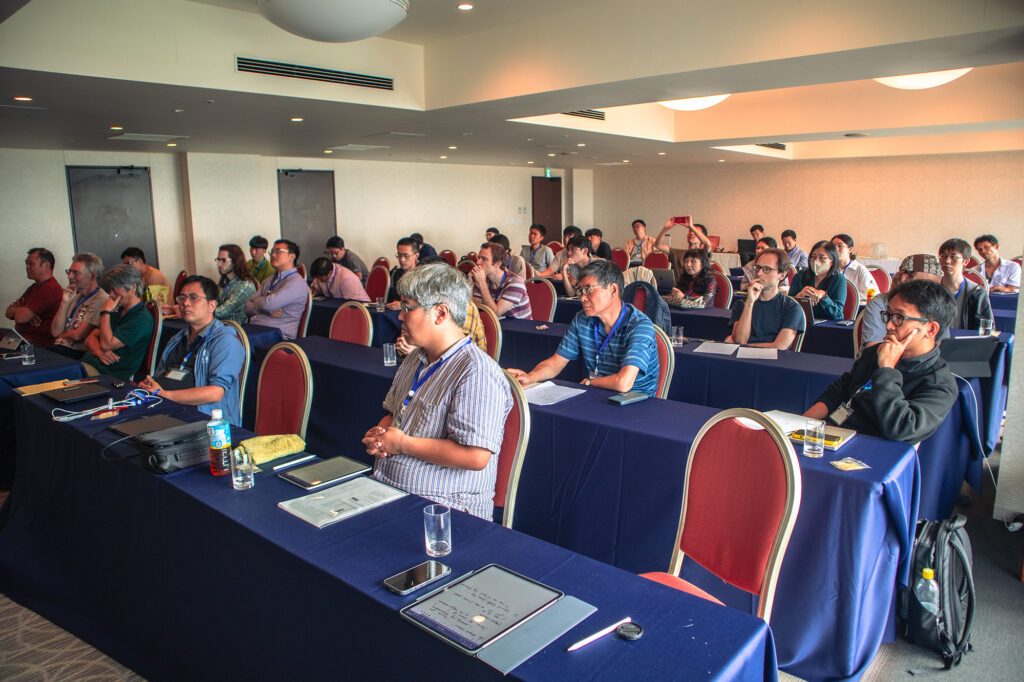 Invited Speakers
Jiangdong Ai (Nankai University, China)
Ilkyoo Choi (Hankuk University of Foreign Studies, Korea)
Linda Cook (IBS, Korea)
Shagnik Das (National Taiwan University, Taiwan)
Shinya Fujita (Yokohama City University, Japan)
Bill Jackson (Queen Mary University of London, UK)
Dong Yeap Kang (IBS, Korea)
Joonkyung Lee (Yonsei University, Korea)
Henry Liu (Sun Yet-Sen University, China)
Xujun Liu (Xijiao-Liverpool University, China)
Shunichi Maezawa (Tokyo University of Science, Japan)
Tuan Tran (University of Science and Technology, China)
Shoichi Tsuchiya (Senshu University, Japan)
Kiyoshi Yoshimoto (Nihon University, Japan)
Organizers
Seog-Jin Kim, Konkuk University, Korea.
Sang-il Oum, IBS Discrete Mathematics Group, Korea and KAIST, Korea.
Kenta Ozeki, Yokohama National University, Japan.
Hehui Wu, Shanghai Center for Mathematical Sciences, China.